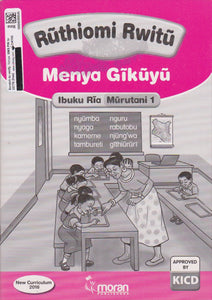 RŪTHIOMI RWITŪ - Menya Gīkūyū - Teacher's Guide Grade 1
Rūthiomi Rwitū is a three-course teacher's guide book that have been written based on the new schools curriculum. It gives clear instructions on how to use the student guide to teach student how to read, write and speak the gīī-gīkūyū language. This book focuses on the gīī-gīkūyū language that is spoken by the modern mūgīkūyū. Therefore, there are many word that have been adapted to modern life and technology.
However, the traditional ways of life and words that were used by our ancestors have not been omitted. Riddles, proverbs and songs can be found in these books.
---
We Also Recommend