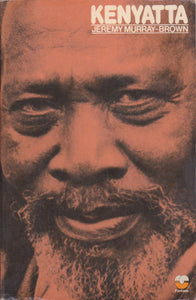 KENYATTA by Jeremy Murray-Brown
This story of the transformation of Kamau wa Ngengi, a Kikuyu herd-boy, into mzee, 'the father of his people', and the first President of the republic of Kenya. But Jomo Kenyatta's story is also that of the clash of British imperialism and African nationalism; born into Queen Victoria empire, he lived to dine at Buckingham Palace with her great-great-granddaughter.
Although in no sense an official biography, Jeremy Murray Brown's account is the first to trace in detail Kenyatta's extraordinary and enigmatic career. With the aim of many unpublished sources, he describes Kenyatta's life as a young 'detribalised' African in the 1920s; his sixteen years in Britain; his visits to Britain between the wars; his tribal and long years in a desert of prison charged with managing Mau Mau.
This book provides both an authoritative and entertaining portrait of a great leader, and a chronicle of some of the most dramatic years in recent African history.
---
We Also Recommend