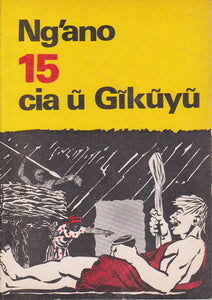 NG'ANO 15 CIA ŪGĪKŪYŪ
Ibuku rīrī rīandīkirwo mwaka-inī wa 1957 na rīna ng'ano cia maithe maitū iria maaganagīrwo nī maithe mao hwai-nī magīeterera irio ihīe.
~
First published in 1957, this book features a collection of 15 classic Agīkūyū folktales. These stories were narrated to the writer by elderly people in the 40s. All stories are in their native gīīgīkūyū language.
---
We Also Recommend