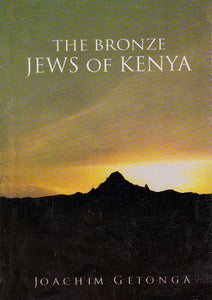 THE BRONZE JEWS OF KENYA by Joachim Gītonga
In Kenya, many people came to know the Jews through the Old and New testaments, which were brought by Christian missionaries. On reading the Old testament, old Agīkūyū people came to realize that cultural and religious characteristics of the Jews were similar to those of our forefathers around Mt. Kenya region. History of the Jews tells us that Jewish communities existed in medieval China, Central Asia, Northern Africa and even in Central Africa.
The current pigmentation of most of the Jews is that of European, 'white' as it is called. Not long ago, there existed black Jews is Ethiopia who were airlifted to Palestine, their supposed country of origin. The question is; is there another third category of Jewish pigmentation of bronze color in Kenya?

--
Born in 1933 , Fr Joachim Gītonga is a retired catholic priest with extensive knowledge in philosophical, theological, social and political studies. Between 1972-1974, he served as the Secretary General to the Catholic Bishops Episcopal Conference and the Sectretary General to Catholic schools in Kenya. Between 1975 - 1993, he served as the Principla of Mūrang'a College of Technology. In 2004, he was awarded a Head of State's Commendation (Civilian Division).
---
We Also Recommend