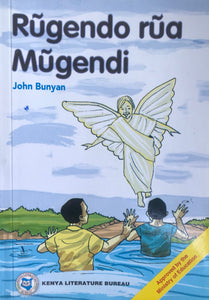 RUGENDO RWA MUGENDI BY John Bunyan
KSh50000

KSh500.00

Save KSh300
---
---
Rūgendo rūa Mūgendi is the Kikuyu version of John Bunyan's The Pilgrim's Progress. The original publication wa composed by John Bunyan and was published in 1676. The publication is regarded as one of the most significant religious works of Christian literature. The original publication has been translated into more than 200 languages. 


This third edition is subdivided into 29 short versions, each of which is presented as a continuous narrative. 

The Pilgrim's Progress tells a journey of a Christian to a celestial city. The story depicts the life struggles of a Christian believer. As a reader you will find the story entertaining. You will also relate to the spiritual significance of the story. 
---
We Also Recommend